Lemon curd – homemade sweet and tart
Homemade lemon curd
Homemade lemon curd is sweet and tart and goes great with scones, yogurt, cakes, muffins and so much more.
What is lemon curd?
Lemon curd is a sweet and tart spread or filling with a smooth buttery creamy texture.
Lemon curd is super easy to make and goes great as a filling or topping for desserts. it also goes great dolloped on a piece of soft white bread.
Not only is lemon curd super tasty and easy to make but this homemade recipe is so much better than the store brought stuff.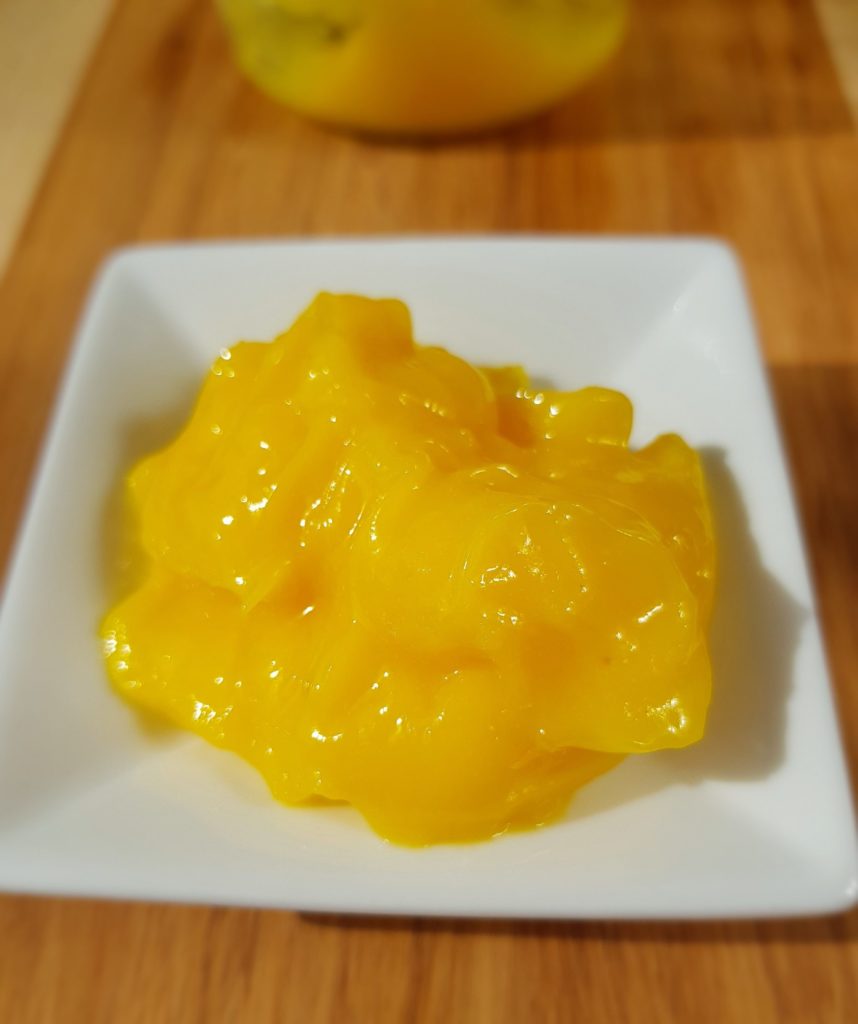 How to make lemon curd?
I make my lemon curd in a double boiler (a heat proof bowl over a pot of simmering water) but you can also make it in a pot but you will need to keep a very close eye on it so you don't scramble the eggs.
If you prefer a more tart and tangy curd you can reduce the amount of sugar a little from ¾ cup to ½ cup or on the other hand if you are more a sweet tooth and don't wont, your lemon curd as tart just up the sugar to 1 cup.
Lemon curd will thicken as it cools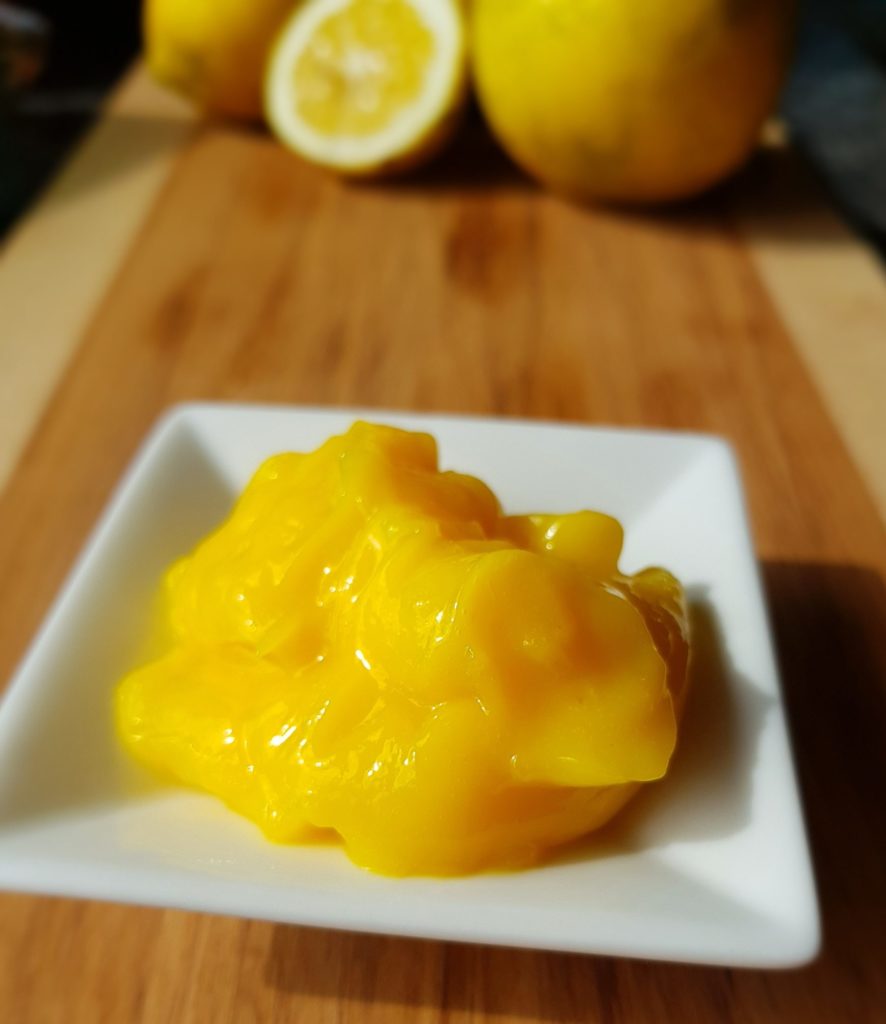 For best flavor and results use fresh squeezed lemon juice not the store brought juice.
Wash your lemons before you zest them. Only zest the outer yellow layer of the lemon, as the yellow layer is where the best tangy flavor is and the white flesh is bitter.
I do not sieve out the lemon zest once i have cooked my curd as the zest is so small you can barely notice its in there, but if you wont to you can put it though a sieve to remove the zest.
Print Recipe
Lemon Curd
Ingredients
3

egg yolks

1

whole egg

2

teaspoons

lemon zest

¾

cup

sugar

white granulated

⅓

cup

lemon juices

freshly squeezed

60

g

butter
Instructions
Add eggs yolks, whole egg, sugar, lemon zest and lemon juice to your double boiler and whisk together.

Keep stirring until sugar has dissolved them add butter.

Continue stirring your lemon curd until it has thickened about 5_10 minutes.

Your lemon curd will continue to thicken as it cools
Notes
Store your lemon curd in the fridge it will last for about 10 days or for up to 6 months in the freezer.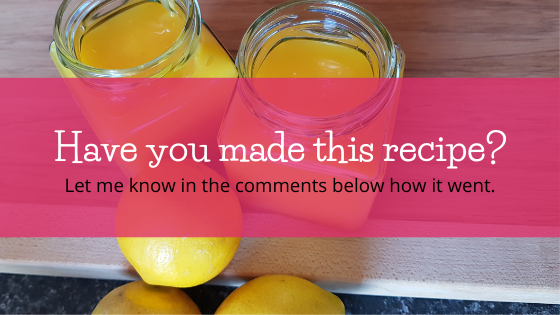 I hope you enjoyed this recipe.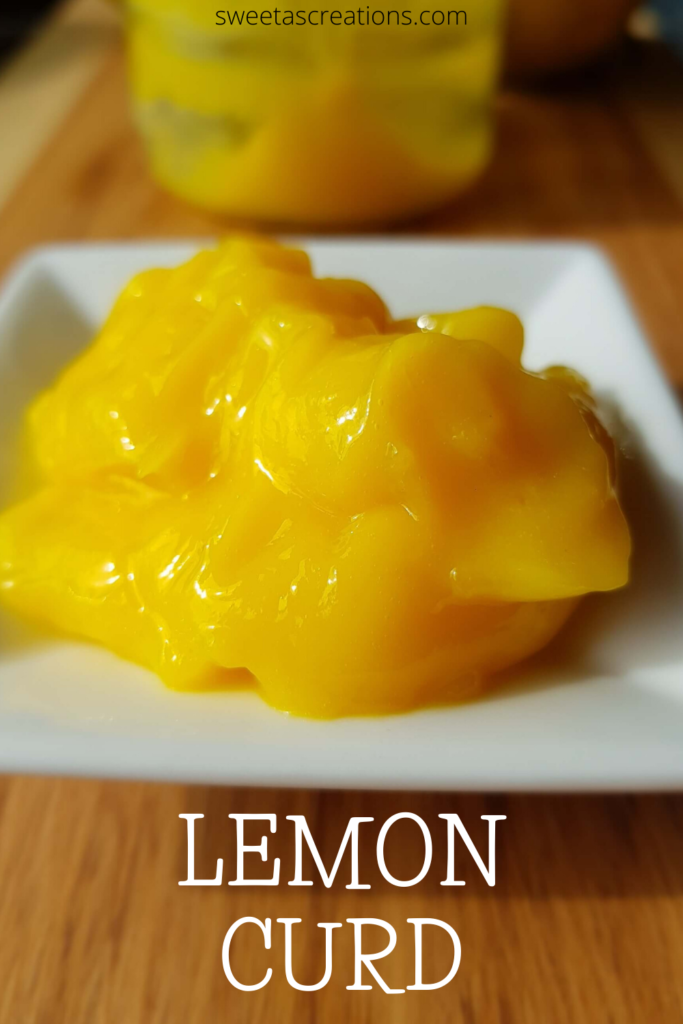 There are so many great recipes that you can use this lemon crud in the options are endless.
Check out some of my other creations here
---