Creamy chicken apricot filo parcel recipe
Creamy chicken and apricot filo parcels
Super yummy and a little bit fancy
Paired with a salad or hot vegetables you can't go wrong summer or winter. YUM
These filo parcels are easy to make and the whole family can enjoy, you can make a larger size for the adult and a small size for the children.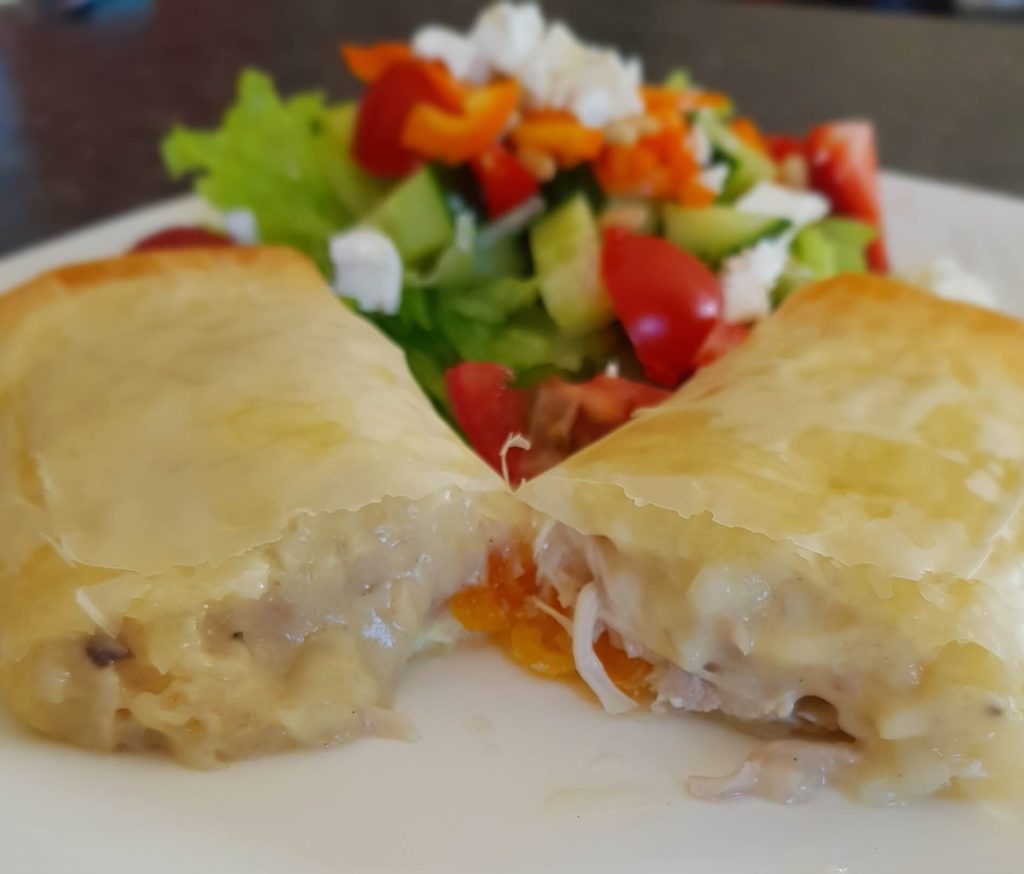 How to make the creamy chicken filling for the filo parcels
What chicken cut to use
You can use any cut of chicken you have on hand for these chicken filo from breast, thigh, drumstick or tender loins and if it has bone in or skin on is fine. I add the chicken to a pot and cover with water and bring to the boil and simmer until chicken is cooked. (the length of time will change depending on what cut of chicken you use)
Once your chicken is cook make sure you save the liquid to use in this recipe. You will have a lovely homemade chicken stock to use.
Making the creamy sauce
In a large frying pan add butter, onion and garlic and cook until onions are soft and translucent this will take about 10 minutes.
Add the flour to onion mix and cook stirring continuously for 1 -2 minutes until it is a nice golden colour.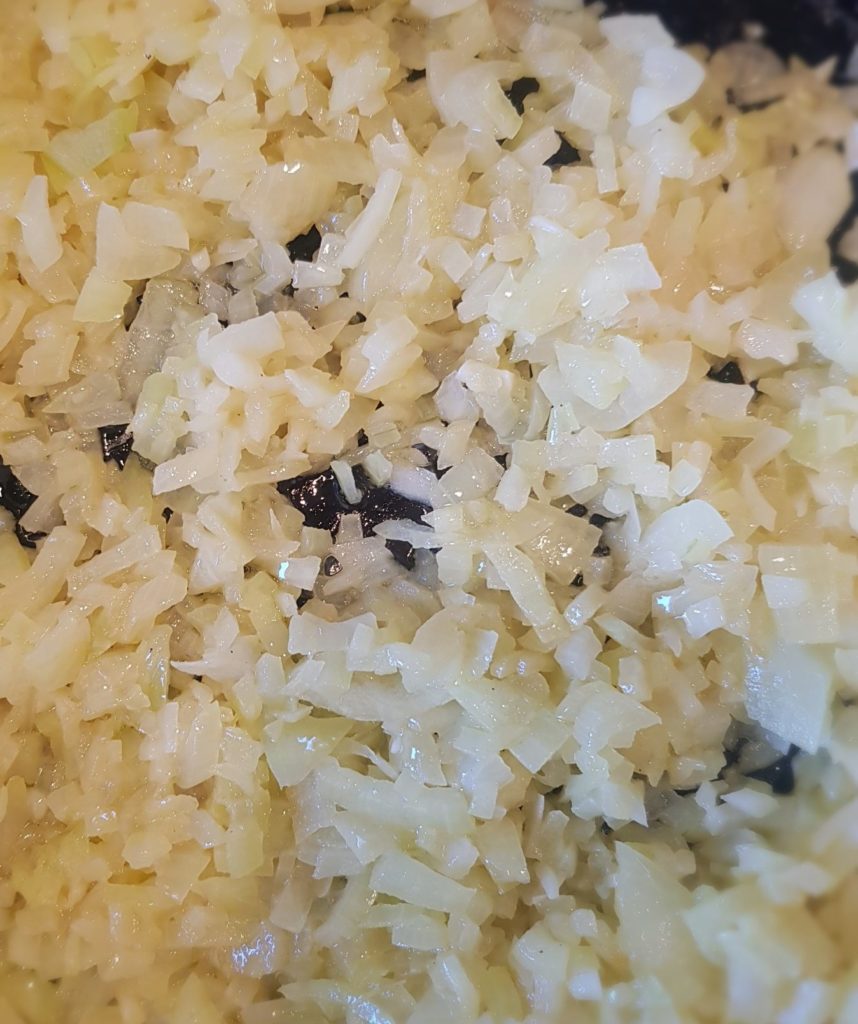 It is important to cook the flour other wise your creamy sauce will have a raw flour taste. (You can find out more about a roux here)
Strain the warm chicken liquid.
Shred the chicken and put aside for later.
Add the liquid a little at a time to the onion mix stirring continuously as to not form lumps.
Bring to a simmer and add the cheese and sour cream and chicken, this will make the sauce even thicker.
Add milk until you get a nice consistency.
Season with salt and pepper.
I would recommend making the creamy chicken mix up earlier in the day or the day before because it works best if the mix is cold when wrap in the filo pastry. The creamy chicken sauce will go very thick when it is cold therefor helps when rolling the filo parcel.
FILO PASTRY
Filo pastry dries out and goes crispy very fast because it is so thin. To help stop this I cover the pastry with a clean tea towel and just grab out one sheet at a time.
For the parcel I use two layer of filo pastry.
You will need a pastry brush to brush each layer of filo with melted butter.
How to roll filo parcels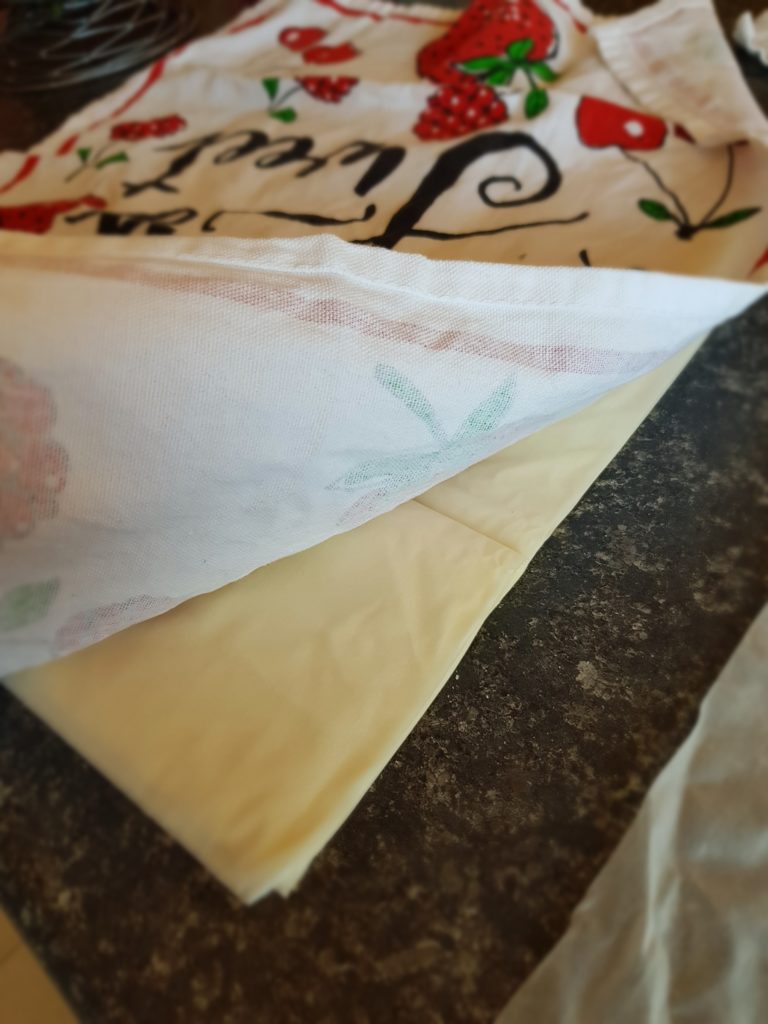 Filo parcel freeze well so I like to make a big batch and freezing the extras, then I can just grab from the freezer defrost and cook for a quick and easy meal when I'm short of time.
Print Recipe
Creamy chicken and apricot filo parcels
These creamy chicken and apricot filo parcels are easy to make and the whole family can enjoy
super yummy and a little bit fancy
Ingredients
300

g

Chicken meat

2

cups

water
Creamy sauce
1

onion

large

2

cloves

garlic

2

Tablespoons

butter

2

tablespoons

flour

½

cup

milk

2

Tablespoon

sour cream

1

cup

cheese grated

I use Colby, but you can use what ever you prefer

Salt & pepper to taste
Ingredient for putting filo parcels together
4

Tablespoon

cream cheese

18

dried apricot

or 8 apricot halves from a can

16

sheets of filo pastry

50

g

melted butter

Sesame seed

optional
Instructions
Place chicken in a pot and cover with 2 cups water (add more water if chicken is not covered) bring to the boil and simmer for 20 minutes or until chicken is cooked.
Creamy chicken sauce
Dice onion and garlic and add to frying pan with the 2 tablespoons of butter, cook on a low heat with out brown for 5-10 minutes.

Add flour to the onion mix and cook for 1-minute stirring continuously.

Add 1 ½ cups of the warm liquid that the chicken was cooked into your pan slowly a bit at a time stirring as you go.

Shred the cooked chicken and add to pan along with the sour cream and cheese.

Add the milk (you may need more or less milk depending on how thick or thin your mix is.

Cook for 5 more-minute stirring regularly.

Season with salt and pepper.

Let the creamy chicken mix cool down before making the filo parcel.
Putting filo parcels together
Melt 50g of butter in a small bowl.

Lay out your filo pastry under a tea towel.

Brush one sheet with butter then place a second one on top add ½ tablespoon of cream cheese to the centre top of the sheet then add diced apricots, next add 2-3 large tablespoon of the chicken mix.

Fold in the pastry side and brush with butter then roll up, brushing with butter every time you roll.

Brush top with butter and sprinkle with sesame seeds.

Bake in a preheated 180°c oven for 20 minutes or until crisp and golden
Notes
This recipe makes 8 large filo parcel, which is good for an adult serving.
When making this for my younger children i turn 1 large filo in to 2 smaller ones by turning the filo sheets sideways and chopping down the middle.
If you enjoyed this recipe check out some of my other yummy recipes here
---