Chocolate Coated Hokey Pokey
Chocolate coated hokey pokey
Chocolate coated hokey pokey candy bite. (Honeycomb candy)
Golden hokey pokey bite coated in a dark chocolate.
What is hokey pokey?
Hokey pokey is a crunchy melt in your mouth toffee candy that is light and full of little air bubbles.
How to make hokey pokey candy.
You only need 3 ingredients to make hokey pokey and around 10 minutes.
Sugar
Golden syrup
Baking soda
When the baking soda is mixed with the melted sugar a chemical reaction happens and this is how you get a light airy candy filled with air pockets.
It is very easy to make but is also very easy to overcook and burn, once the sugar is a golden amber colour you need to work fast before it over cooks.
Make sure you have all your ingredients set out and a lined greased pan ready before you start. Once you add the baking soda you need to move quick and get the hokey pokey out of the pot and into the prepared pan, so the hokey pokey retains its air bubbles.
Have a go at making this chocolate coated hokey pokey it is as good as the store bought candy, but you do not have to leave the house and is a lot cheaper.  
NEED MORE SWEET AS CREATIONS? Subscribe to my newsletter and follow me on Pinterest for the latest updates.
Print Recipe
Chocolate Coated Hokey Pokey
Ingredients
70

g

white granulated sugar

⅓ cup

2

tablespoons

golden syrup

1

teaspoon

baking soda

½

cup

dark chocolate
Instructions
Add sugar and golden syrup to a heavy base saucepan.

Gently heat stirring occasionally until sugar has melted.

Simmer for around 2-5 minutes on low, stirring regular until your sugar is a golden amber colour.

Add the baking soda and quickly stir together.

Quickly pour into a greased line pan and leave to cool.

Once cooled chop or break into small bite size pieces.

Coat hokey pokey pieces in melted chocolate and leave to set at room temperature.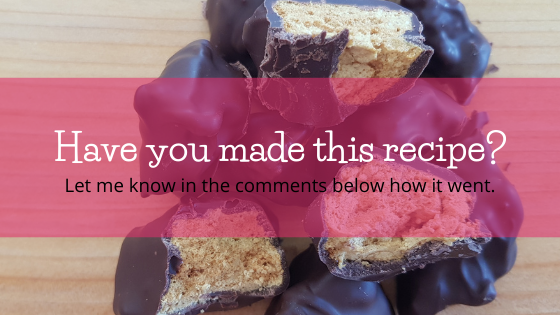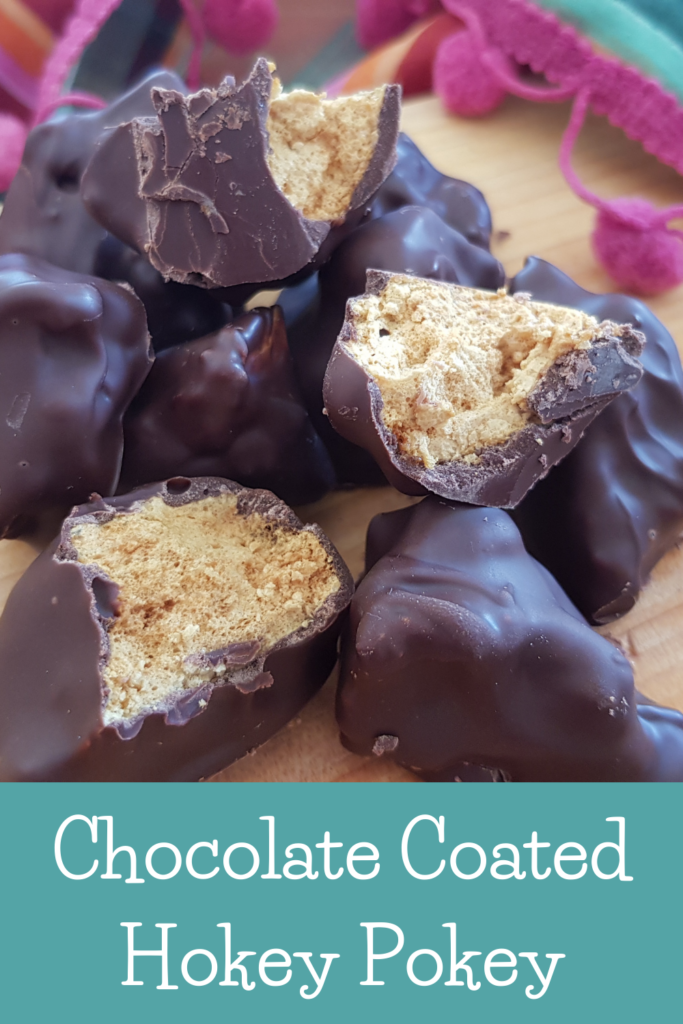 ---